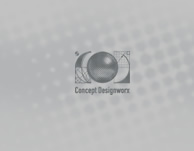 OUR PROCESS
The CDI design development process enables our team and our clients to confidently launch new products, graphics and communications. Below is an overview of the four stages of the CDI D4 Development Process.

Discover - Through a series of rapid discovery methods, we gather an understanding of end users, their motivators and needs. This effort - prior to designing a new or enhanced product or visual communication, enables us to deliver on-target successful design results.

Design - With a framework in place, CDI progresses to the design phase. This may include concept sketches, 2-D drawings 3-D models screen mockups, storyboards or other means of communicating our design direction. During this phase, we develop and flesh out the best design for your needs.

Detail - Refinements from the design stage take place at this point. Final approval prototypes are produced in one of several forms. These could be machined and cast models for product programs, print mockups for graphic programs or lo-resolution renderings and animation studies.

Deliver - Our deliverables range from functional prototypes and 3-D computer models to production print pieces such as catalogs or brochures or DVD-based animations. Our process is tailored to your business needs.
To learn more about any of the production processes, please select one of the following: Product, Graphic or Visual Communications.